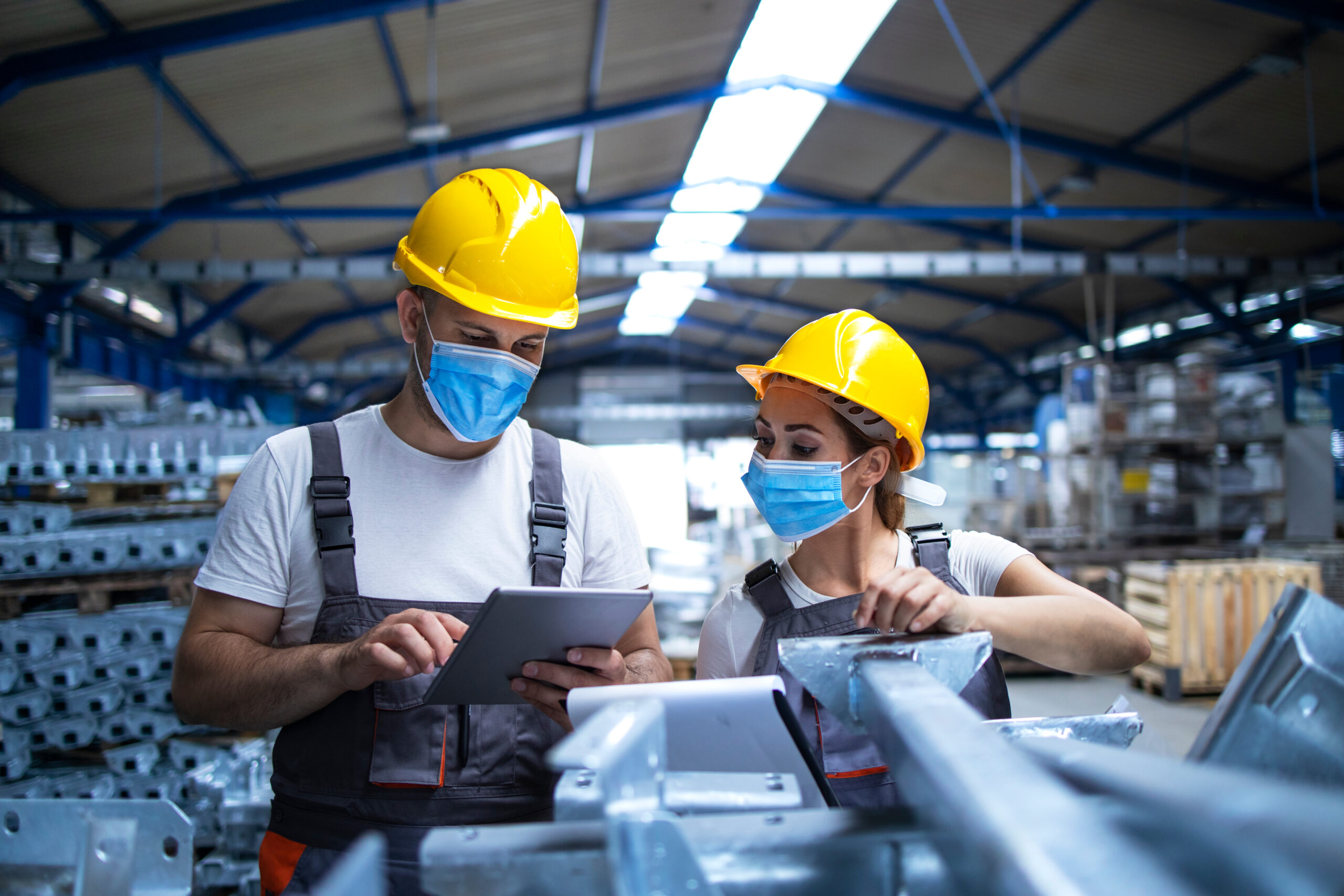 With lockdowns, travel restrictions, and a host of other shakeups to our everyday lives, staying productive in the pandemic has been top of mind for all of us. By now, we've all got some experience with shifting the way we work. But how have others fared – especially in manufacturing?
A report released earlier this year have given us some insight about the state of manufacturing in the UK, and how different companies have adapted to stay productive in the pandemic. As you could guess, companies undertook massive efforts to stay agile, and nearly half of UK companies adopted some form of digital practices within the first two weeks of the initial UK lockdown.
Here are some highlights from the report.
Companies That Went Digital Benefitted Greatly
In efforts to stay productive in the pandemic, most companies quickly adopted virtual practices. These ranged from simple IT practices, to re-imagining collaboration across design teams. For the companies that quickly moved to digital strategies, the results seem to be clear: 91% of those companies said they benefitted from these digital strategies during lockdown.
Many of the new tools and techniques won't be going away, either. The report shows widespread satisfaction with digital working strategies:
91% of companies said they've benefitted from their new digital strategies
80% of companies will continue to adopt these new digital strategies
94% of large companies are investing in digital skills training
Investing in Digital Skills Training Pays Off
For these positive results to have a lasting effect, companies now realize they need to up their investment in digital skills training. For many of us reading this post, that means investment in simulation, virtual commissioning, and digital twins.
Lack of these digital skills are the number one reason that companies are hesitant to adopt new industrial tools and technologies, as the report shows. For these companies, they must get out of this chicken-and-egg situation: by investing into these skills now, they'll remove the primary barrier to getting success with them.
The report shows that, early into the pandemic, 45% of companies had changed their strategy for digital skills training of their staff. That's a huge number of companies who are fundamentally rethinking what skills will be needed in the upcoming months and years.
For virtual commissioning, a key technology that many companies lack is the knowledge of dynamic simulation. While it can initially strike companies as a brand new technology, it's easier to consider it as an extension of the kinds of simulation they're already doing. Most companies are already invested in CAD tools, and do basic "simulation" by trying to model key design parameters in spreadsheets or other tools. Dynamic simulation is a natural extension to these techniques – they give machine builders the ability to do a huge amount of virtual prototyping, all from the comfort of their own homes.
A Key Digital Skill for Manufacturing: Virtual Commissioning
For those in manufacturing and industrial automation, digital skills have been on the rise for far longer than the current pandemic. The reality of manufacturing in a pandemic has simply been a catalyst to move these digital technologies further along than we would have expected for 2020.
Virtual commissioning has become a key skill to invest in during our new pandemic realities. As we've discussed previously, the technology allows engineers to use physics-based, dynamic models as a virtual test platform for control code testing. Previously, this kind of work was only possible during on-site machine commissioning, which is harder than ever to accomplish in a pandemic.
While virtual commissioning won't completely replace some amount of physical machine commissioning, it can cut down on the amount of site visits and total commissioning time – both of which are more valuable than ever when travel restrictions are in place.
So – whether you're currently investing in these new skills, or waiting for the "right" time – it's clear to the majority of manufacturing companies that the future is digital.
How do you see your company investing in industrial digital skills? Let us know in the comments.