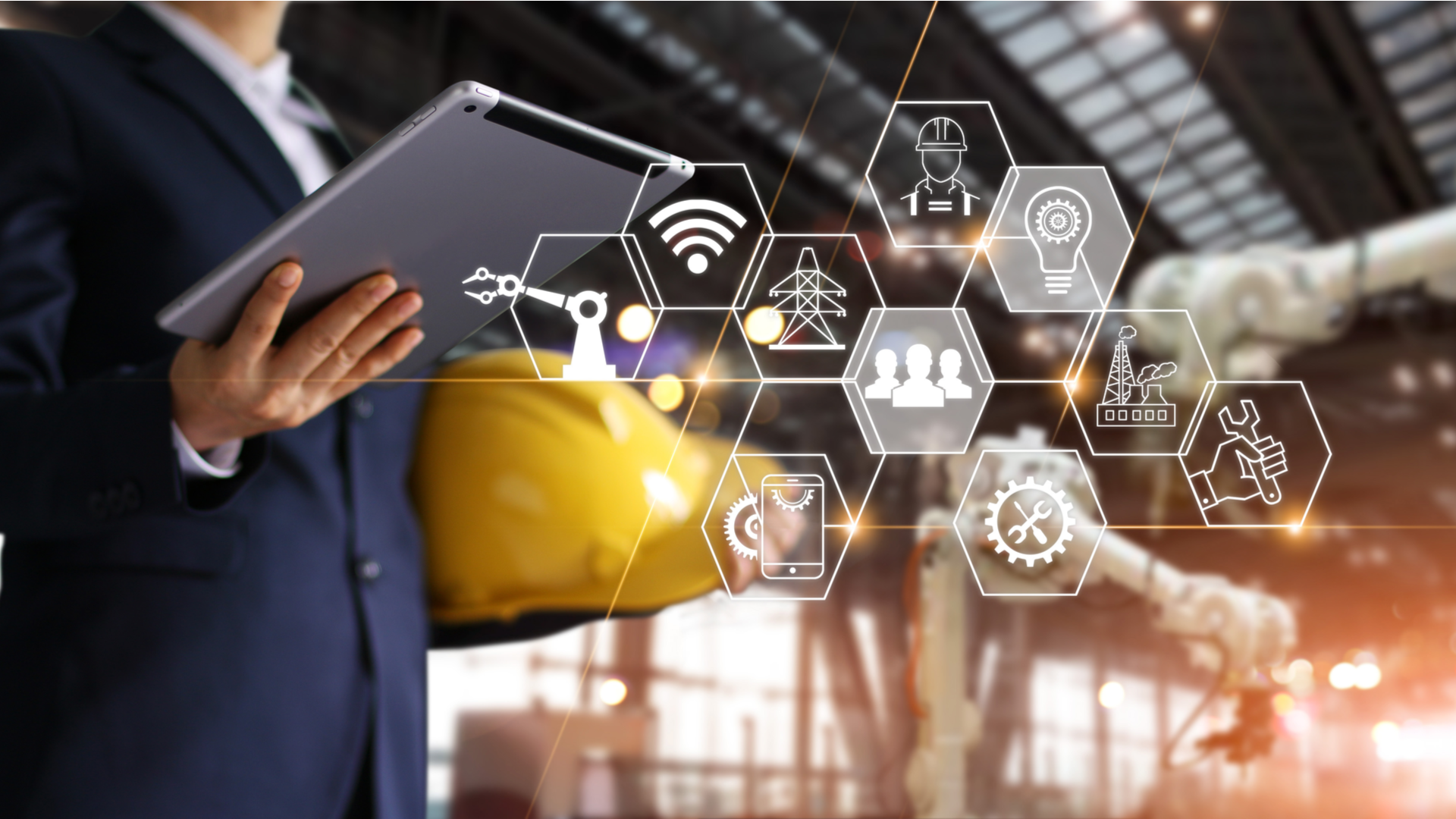 Digitization is complicated. Every such project relies on the coordination and confluence of many different components – and those components aren't just technical in nature. You have to manage your people, processes, and technologies across multiple organizational departments and teams to successfully deliver your digital development process. You may also need to work across geographical boundaries, with external suppliers, and hire in new talent to help meet business targets. Each of these components contributes to a so-called Digital Thread, which is a network of interconnected digital deliverables where each one builds, enhances, and adds value to a business's digitization efforts. The virtual commissioning of production systems, for example, is a complex digital strategy that requires a Digital Thread. It helps engineers optimize products and their manufacturing environment by providing the necessary level of actionable insights.
This post, we'll explain and examine the emerging Digital Thread concept, investigate where the Digital Thread intersects virtual commissioning, the impact this concept has on organizations, and the opportunities a Digital Thread can bring to businesses.
What is the Digital Thread?
A Digital Thread is a network of digital deliverables, where each deliverable is dependent on each other. Essentially, a Digital Thread provides an organization with a framework to record the lifetime of an individual product or system. A Digital Thread sweeps across the entire organization, but it is likely to start in the engineering department. This department designs and develops parts, products, production systems, and documents their form, fit and function in specifications, drawings, simulations and models. These definitions are the foundation of the business, making up the individual components of the procurement contracts, manufacturing specifications, service procedures, and so on.
The problem is, when any product or system undergoes digitization, the pace of development is different for each project because each project has multiple definitions and must take multiple stakeholders into account. When one breaks a project down into its different components, these systems are also disparate and different in terms of their digital maturity. A Digital Thread addresses this complexity by bringing traceability across the lifespan of the product or system in question by connecting the flow of information across an organization. As a result, a business can manage the development of its products and systems in a single, cohesive manner.
The Digital Thread and Production Systems
Every production system needs a Digital Thread because many different cells, production lines, and other components form today's production systems, and everything must seamlessly work together to create a profitable and efficient facility. However, one production cell may be at a different stage of development compared to another cell. Also, one may be developing faster than other interconnected components in that system. The Digital Thread tracks these changes to improve the production system in a multitude of ways.
For example, one production cell connects to the cloud while another connects to a legacy on-premise server. A Digital Thread gives engineers a holistic overview of the production system, regardless of the state of its different components. This lets engineers review the configuration of the entire production system at any point in the past, allowing them to identify positive and negative changes to the facility. They can share these production results with the executive team, designers, and machinists. Consequently, the organization can identify and implement appropriate solutions, optimize the manufacturing processes, improve product quality, and reduce costs.
The Digital Thread and Virtual Commissioning
The design and development of a production system are often an expensive and time-consuming process, where bugs and issues that were not anticipated during planning arise when physically commissioning a system. Virtual commissioning allows the testing and verification of any proposed changes in a simulated virtual environment, where real-world hardware progressively replaces and integrates with these simulations. This expedites the development of the production systems, at a reduced cost compared to physical commissioning.
However, the virtual commissioning of a production system is not an easy task. The simulations must include complex combinations of real and virtual components, where each simulation represents a test with a unique configuration. Without a Digital Thread, an organization cannot accurately create that configuration and, without this information, it is difficult to know which configuration failed or succeeded when running simulations. This makes it impossible to correct mistakes in the virtual world, which makes virtual commissioning efforts completely ineffective. So, the Digital Thread is a critical tool for virtual commissioning efforts as well.
Recap
Digitization future proofs organizations, but it is a complex undertaking where disparate components must be brought together to create a cohesive picture of a specific system. A Digital Thread can help organizations achieve this and, as a result, reap the full rewards of digitization.
A Digital Thread is a network of interconnected digital deliverables, providing manufacturers with a means to manage their production systems in a single, cohesive manner. It helps track changes to a facility's different components, analyze that environment and optimize the facility, communicating these changes and their benefits across the organization.
This can improve manufacturing in several ways, improving product quality and production efficiencies, while reducing costs and providing an organization with valuable insights into its facilities.
Virtual commissioning is an example of a digital strategy where real-world systems progressively replace and integrate with simulations. It is heavily reliant on the emerging Digital Thread concept, which allows one to accurately simulate different system configurations, regardless of their digital maturity, to enable virtual commissioning.