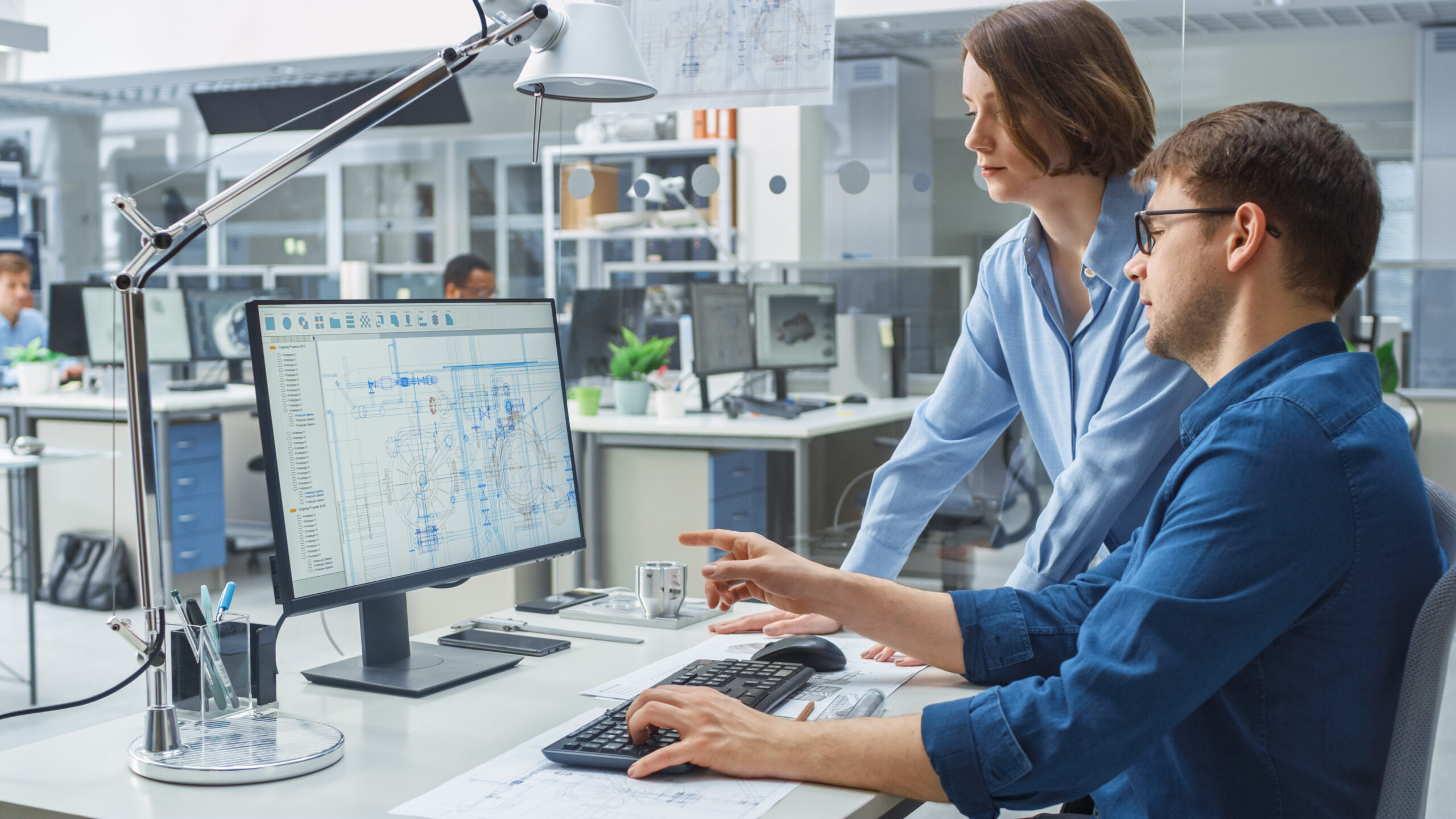 Virtual commissioning promises a lot of value. Engineers can explore various alternatives while developing production systems. Virtual commissioning helps them avoid long nights of physical commissioning during installation. This tech-led initiative can save engineers vast amounts of time. Yet, that doesn't mean a company's chief financial officer is going to approve the financial investment that virtual commissioning requires. This is because value doesn't necessarily equate to return on investment (the ROI for virtual commissioning). They are two completely separate ideas.
What does a good cost justification look like? What actually does convince executives to act? What are soft returns and hard returns, and how can they help the process of convincing them?
Providing answers to these questions, and more, is the purpose of this post. Let's get started and see the ROI for virtual commissioning.
Hard vs. Soft Returns of Virtual Commissioning
To better examine the value of virtual commissioning, it's important to explore the implications of hard returns versus soft returns.
Soft returns relate to worker productivity and efficiency. But those workers are a fixed cost. Therefore, companies cannot monetize increases in those workers' productivity or efficiency. If executives cannot monetize productivity or efficiency, they will be less likely to approve improvements that only result in soft returns. The only way to really monetize improvements in productivity is to lay off engineers. No organization wants to do that.
Hard returns deliver quantifiable, higher profitability. Companies derive them, more often, from cost avoidance. Reducing scrap, avoiding rework due to non-conformance to spec, reducing change orders due to improper planning, preventing lost orders due to quality issues or schedule mishaps, and even avoiding penalties from noncompliance, are all examples of hard returns.
Companies can also quantify their hard returns based on increased revenue. However, it is incredibly difficult to get a sales executive to increase their sales target. Regardless of how realistic the case might be, this one is often dead before it is even proposed.
The Three Models of ROI for Virtual Commissioning
But, how does this relate to value? There are three paths to value.
Shortening Time to Full Production
In traditional, physical commissioning, a company plans to upgrade an existing production system, or to install a new production system. Engineers must physically debug the whole production system while the facility is shut down, or before it commences. There is a direct monetary loss for every hour facilities are not running, as no actual production takes place.
Virtual commissioning adds value by debugging the system, virtually and early. This anticipates production problems and avoids debugging the system physically, which can be costly and time-consuming. Virtual commissioning simulates the actual production line. It has mechanical hardware, actuated hardware, and programmable logic controllers (PLCs), all working together as a system. But what happens when the physical, real-world system fails? Troubleshooting the system and debugging it can be burdensome. Often big problems lie in the PLCs. In virtual commissioning, a virtual model tests the system, debugs any failures promptly, and ensures the production line flows as expected.
In this path to value, virtually testing the production system shortens the time to full production. This means more production sooner, which translates to revenue, and improved profitability.
Reduce Costs by Vetting Production System Upgrades
What is the second path to value? How do organizations monetize the path to value and what key capabilities and competencies enable the realization of that value?
Upgrades to production systems can be risky and costly. While the facility is shut down, engineers must debug components within the production cells.
When companies vet their production systems digitally, they can avoid physical debugging and reduce both risk and cost. Virtual commissioning allows companies to prove out a cost-saving study virtually, ahead of time. Production planners can explore changes to the production system, then tweak the process and run simulations to verify the change or implementation. All of this allows companies to explore more frequent improvements to their production systems. One change might improve the throughput of an entire facility, increasing the production volume and fulfilling orders faster. A different change might reduce recurring costs or scrap rates, further improving profits.
The point here is that exploring such improvements, and gaining confidence that they can be installed quickly and easily, enables companies to actually seriously consider changes that were otherwise dismissed out-of-hand.
Enable More Innovative Production Decisions
What is the third path to value? How do organizations monetize the path to value? What key capabilities and competencies enable the realization of that value?
Virtual commissioning allows production planners to test more scenarios and options virtually when planning a system. This provides more insight into production behavior. More insight into production behavior leads to better-informed decisions.
When organizations understand production behavior and can make more informed decisions, they ultimately gain more production options. This increases the odds of discovering new ways to reduce cost and boost production, translating to greater production efficiency, which monetizes the use of virtual commissioning.
Virtual Commissioning as a Full-Service Solution
Even if you're convinced of the ROI for virtual commissioning in the scenarios listed above, there can still be snags. For some people, the fundamental issue, regardless of ROI, will still be the need for internal skills development. It can be hard to understand exactly how your team will learn the new modeling and simulation skills required, and if you can solve your problems in a reasonable amount of time.
If you're looking to virtual commissioning as the solution to a specific issue, such as unwanted vibrations on an existing machine, you probably don't want to invest in a new set of skills right away. Your most important issue is solving a specific problem, regardless of how you can arrive at that solution. In this kind of situation, you'd probably want to reach out to companies that offer simulation-based project consulting. These companies offer project-specific service work, and will use techniques like virtual commissioning to help solve your problem in a way that doesn't require your team to take the time learning new skills.
With these full-service solutions, you can get specific issues solved in a fraction of the time that would be required if you went the typical route of replacing machine components. With a virtual commissioning-based solution, a services team will work to build a digital twin of your machine, and deliver a full set of simulation and analysis that can identify the root issues of the problem you're facing.
The range of solutions offered by these full-service companies can vary, but they are a great way to use virtual commissioning and digital twins for the first time. While there may be some additional up-front costs, you'll be sure to get a solution to your problem, and the overall cost will likely still be less than if you went with the traditional approach of adding/replacing machine components.
Recap
Making the case for virtual commissioning means understanding that digital twins and virtual modeling are new tools that help companies make better decisions.
Virtual commissioning adds value by shortening the time to full production. Companies can fix bugs virtually and arrive at the production start-line faster.
Virtual commissioning also reduces costs by vetting upgrades; organizations can evaluate proposed changes and upgrades virtually, avoiding unfruitful investment.
Companies without prior virtual commissioning experience should consider a full-service solution offered by simulation companies – this will help demonstrate the ROI for virtual commissioning to your organization by solving a specific issue quickly and without new skills development.
And finally, virtual commissioning allows companies to make more innovative production decisions. They can examine more upgrades and change possibilities and take advantage of more opportunities to upgrade without risk. Ultimately, companies can monetize these paths and maximize value and profitability.
This post originally appeared back in 2020, authored by Chad Jackson of Lifecycle Insights. It is now updated to include new consulting and service options that some solution providers are offering, which can help make for more compelling cases of ROI for virtual commissioning.