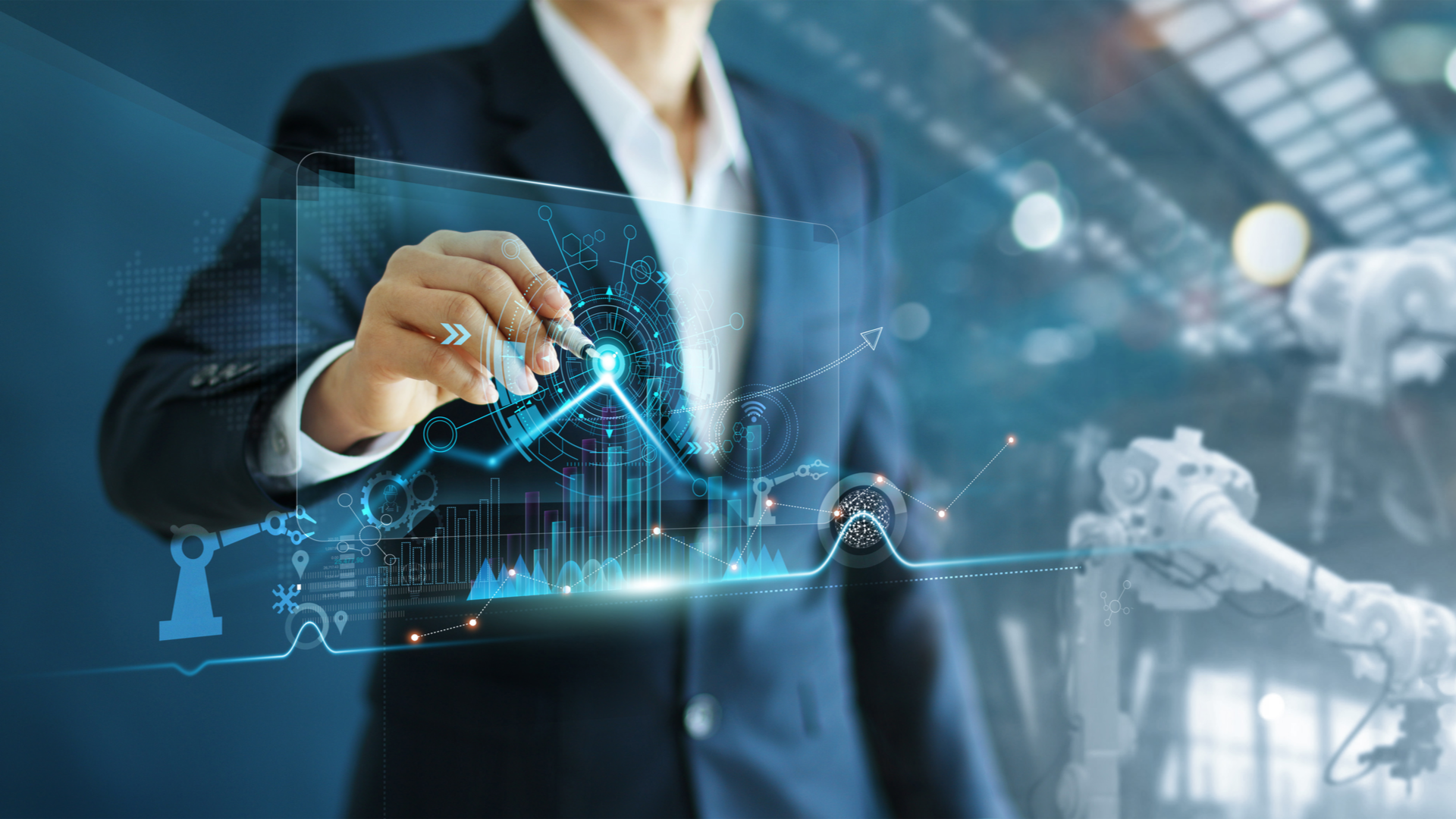 Virtual commissioning provides manufacturers with many paths to value, including a range of proven and tangible time, cost, and resource benefits. Through the provision of this simulation framework, manufacturers can reduce the timescales associated with commissioning a new production line or facility, reduce the costs of maintaining and managing their existing facilities, and expedite innovation across the wider business.
Shortening Time to Full Production
Virtual commissioning cuts the time it takes for a new or upgraded system to move to full production, accelerating the on-site commissioning. It minimizes the time needed to debug a system physically, moving these time-consuming tasks into the virtual domain. Virtual commissioning also replaces the traditional plan > install > test > debug > retest > debug stages with just two steps: plan > install > verify. Manufacturers also multitask and run virtual tests on multiple projects. This gives manufacturers the ability to detect and eliminate any system flaws or software bugs, and resolve a range of technical, performance, and functional issues in advance.
Manufacturers demonstrate return on investment (ROI) of virtual commissioning pursuits in a variety of ways, depending on the organization's business goals. One method is calculating total revenue generated from diminished production downtime. Physically duplicating and debugging every new production system or upgrade requires significant time and money. Another technique is minimizing downtime throughout the factory. Advocates should communicate these tangible benefits, and paths to value, of virtual commissioning across an organization.
Reducing Costs by Vetting Production System Upgrades
Virtual commissioning cuts costs by allowing planners to vet design changes. They can model and test a huge range of modifications to a system before making any physical alterations to it. This decreases the risks associated with such system changes and enables production planners to identify cost-saving opportunities. Virtual commissioning thus represents a marked improvement compared to traditional commissioning. For example, a manufacturer devises a strategy that it believes will improve an existing system and reduce waste for a specific section of the production process. Without virtual commissioning, any calculations to verify this proposed approach are simplistic, inaccurate, and, therefore, fail to deliver the benefits of virtual commissioning.
By contrast, a full cost-savings analysis using virtual commissioning mitigates these concerns. Production planners can explore different changes to the production system in the digital world. Moreover, it's not only simple to tweak the processes used in such simulations, it's also easy to confirm the resulting behavior at the cell, line, and system levels. A cost-savings assessment is a comprehensive way to digitally test and bolster any proposed system upgrade. This allows production planners to gain business buy-in.
Making More Innovation Production Decisions
Virtual commissioning expedites innovation for production systems. It offers an efficient and feasible means to iterate over a comprehensive range of design possibilities and find the best solution. Production planners test across more scenarios and options while planning the system in the virtual world. The virtual components of the system emulate the behavior of real-world counterparts without the expense of real-world commissioning. This drives innovation.
Planners also automate this exploration process, enabling them to uncover design possibilities outside the bounds of the human imagination. As a result, production planners are armed with a greater range of insights into system behavior, allowing them to make better, well-informed decisions for system design. Planners are better equipped to identify a revolutionary approach for the manufacturer, thanks to increased understanding of the system. In addition, the production planning team explores the impact of changes across the manufacturing line, cell, and facility. As a design moves closer to physical commissioning, the team thoroughly tests the impact a change has on the wider production facility. Such in-depth exploration not only provides peace of mind to the planning team, it also enables planners to identify additional ways to cut costs and boost production. In short, mass optimization throughout system design and production processes lead to increased revenues for the manufacturer.
Summary and Recommendations
Summary
Falling manufacturing costs threaten supplier's margins, driving the development of increasingly efficient production systems. However, manufacturers must deploy changes with minimal downtime to avoid losing market share.
Manufacturers must embrace 1D system simulations, including the MiL, SiL, and HiL virtual commissioning processes. This also requires them to upskill and introduce new software solutions to reap the full rewards of virtual commissioning.
Virtual commissioning provides manufacturers with many paths to value. Advantages include decreasing the time to production, removing the need to physically debug systems, and lowering costs through analysis of product system upgrades. Together, they accelerate innovation and help manufacturers make better production decisions.
Recommendations
Calculate the monetary impact of one round of validation:
On an upcoming project, identify the number of "rounds" of testing and debugging that physical commissioning would require.
Calculate the time saved if that number was reduced to one round.
Talk with a financial stakeholder. Determine the financial impact of realizing those savings.
Understand the scope of the change:
Talk to individuals across the entire production flow and identify your pain points.
Explore technologies and make sure you find the right fit for your organization, especially if seeking a customized solution.
Finally, start small and try virtual commissioning in a pilot project first!
To learn more about adopting virtual commissioning, download this free eBook from Maplesoft.com