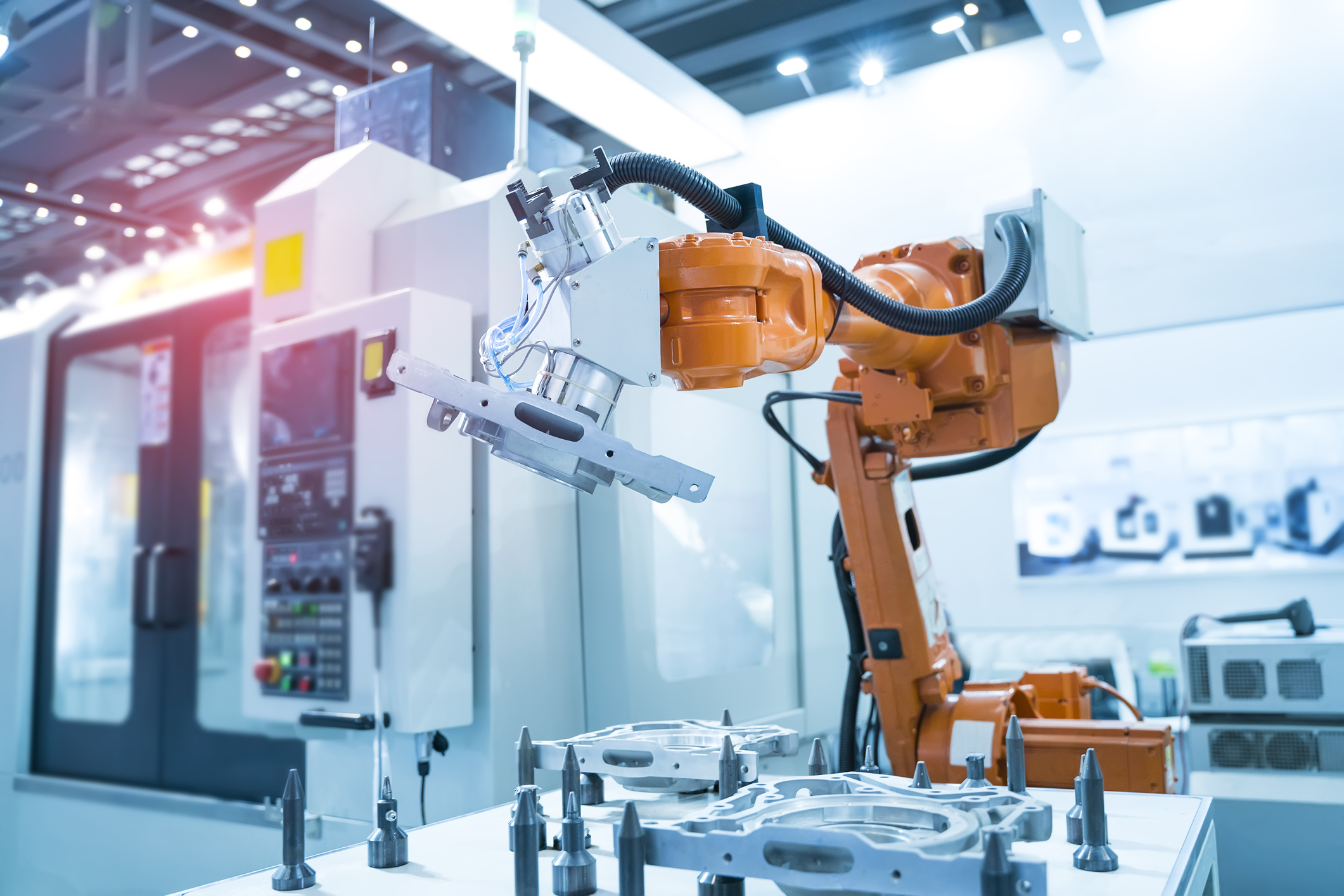 Technology is driving dramatic transformation in the manufacturing sector. The rise of the internet of things (IoT), automation, advancing digitization, and electrification are propelling the industry forward and helping manufacturers deliver a vast range of state-of-the-art products. Technological changes benefit manufacturers by achieving significant time and cost savings through mass optimization of production lines.

However, today's production systems require extensive development and validation to meet the needs of the highly competitive manufacturing industry. This is a high-risk activity. Manufacturers must adhere to very tight schedules and budgetary constraints when deploying these upgrades and new systems. After all, a manufacturing facility cannot generate revenue while lying dormant, waiting for a new or upgraded production system to hit the factory floor.
Virtual commissioning is a solution. It allows production planners to start developing and validating systems using simulation before any physical commissioning occurs. It also empowers manufacturers to make better decisions, reducing both costs and the risk of long production delays. This post identifies change drivers for organizations developing and commissioning production systems, including continued reduction in manufacturing costs and the impact of transformative product changes.
Avoiding Risk in Commissioning Production Systems
Every production system goes through two major development phases: planning and validation. During planning, manufacturers select equipment, place cells, lay out lines, and organize the entire facility to fulfill manufacturing requirements. They also plan and develop the software logic of the human-machine interface (HMI) and programmable logic controller (PLC) hardware, which drive the cells, lines, and facilities, during the development stage.
During validation, manufacturers test that the production system does, in fact, fulfill manufacturing requirements, and resolves all issues associated with HMI and PLC logic. This latter part is very close to identifying and fixing software bugs. Thus, the activity is commonly referred to as "debugging" the production system.
The main goal is to facilitate the smooth and swift deployment of any new or upgraded production system. This is not without challenges. Such systems are composed of highly complex HMIs and PLCs, and use an array of complicated and interconnected equipment. An insignificant change to one component causes a domino effect across a production facility. It is not easy for manufacturers to plan, install, and commission any modern production system. Each production system has its own unique lifecycle and must integrate new equipment and processes to keep pace with industry demands. Adopting virtual commissioning offers manufacturers a highly efficient and effective process. It mitigates risks of change, and expedites innovation to the factory floor.
Manufacturing Costs Continue to Drop
Financial forecasts predict that the cost of manufacturing will continue to drop. Specifically, material costs and manufacturing overhead will be lower across the board. Manufacturers aim to capitalize on this shift, demanding lower prices from suppliers. Such drops translate to a need for shrinking production costs.
In response to this trend, manufacturers must implement novel, low-cost approaches to protect margins. Manufacturers could merge several production operations into one to deliver faster and reduce holding costs. They could optimize their systems to eliminate more waste from their manufacturing process. They could employ more automation. In each of these cases, manufacturers must adopt new or upgraded production systems that are free from errors and provide minimal downtime. Again, these changes come at both capital and operational expense, where associated risks must be mitigated to maximize the manufacturer's profitability.
Products are Undergoing Transformational Change
With few exceptions, today's products are evolving, thanks to increasing consumer demands and advancing digitization. Cars are a clear example of this evolution. They are no longer regarded as simple vehicles, but as mobility solutions, powered by electrified and autonomous technologies. Additionally, they are integrated with digital devices, providing drivers and passengers with the connectivity they now demand. Simultaneously, autonomous vehicles continue to push the automotive market forward, unleashing new business models and modes of travel. This is just one example of product transformation. Such change is occurring in almost every industry.
These cross-industry sea changes are forcing manufacturers to retool facilities and plants. Their existing production systems simply are not capable of making these new offerings. To ride the wave of success in the midst of such fast-moving change, manufacturers must implement new or upgraded production systems rapidly. Manufacturers must not allow facilities and plants to sit idle while a new production system undergoes its debugging process. Instead, they must accelerate a new production system's development and validation. Slow turnover results in manufacturers losing market share capitalize on this shift, demanding lower prices from suppliers. Such drops translate to a need for shrinking production costs.
Recap
Adopting virtual commissioning allows companies to facilitate smooth and swift deployment of any new or upgraded production system
Decreasing material and manufacturing overheads drive the development of increasingly efficient production systems that help manufacturers protect margins.
Manufacturers must introduce new or upgraded production systems quickly, or risk losing market share thanks to excessive downtime.
To learn more about adopting virtual commissioning, download this free eBook from Maplesoft.com